New Publications Available Now!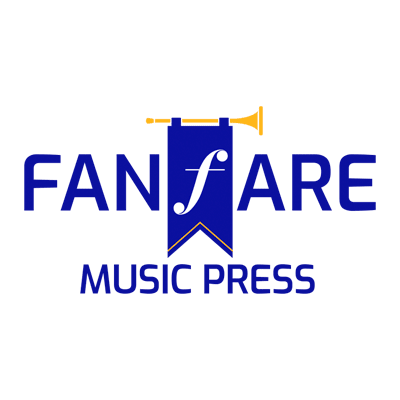 Creative • Accessible • Memorable
The Bluesy Danube

Experience sheer bluesy delight with this skillfully-crafted arrangement of The Blue Danube.

Civil War Roundtable

The nostalgic sounds of the American Civil War come to life in this musical anthology.

Radetzky March

Bring down the house with this delightful and incredibly authentic Strauss transcription.

Sax-O-Phobia

Heights, spiders, and confined spaces won't stop your audience from enjoying this delightful work for young band.
Includes 2020-21 reissued publications.
Deimos

Many know Mars, the Bringer of War. Now meet his diabolical son Deimos, the Bringer of Terror.

Spooky Mansion

Take your audience on a forbidden tour of a former grand house that now sits in darkness.

Chorales and Beyond

Rebuild your ensemble with this new resource. S-A-T-B scoring allows for ultimate flexibility.
years in music education
Itasca, Illinois
commissioned works
from seven states
conducting & clinic appearances
in twelve states
published instrumental methods
over 1.1 million copies sold
published compositions
band, strings, jazz band, flex band
network TV show music credits
Good Morning America, The Tonight Show Starring Jimmy Fallon, Extra, Nick Jr.
This past June, I retired from public school teaching. For 36 years, I served as band director at F.E. Peacock Middle School in Itasca, Illinois, a suburb northwest of Chicago.
Over the years, I have come across many quotes that have caused me to stop and reflect. For some reason, the quotes that hit me with the most impact are the ones that speak to me as a teacher.
Living Your Faith in the Classroom
Growing up, I found myself living under my brother's shadow. Although I looked up to him, the time would come for me to blaze my own trail. Like my father, my brother became a pastor. My path would be different.
On The Nature of Artistic Communication
Music is a sharing experience. Our nation was conceived to the sound of fifes, and we have mourned the loss of our leaders to the sound of somber drum cadences.
Contact Tim for appearances and commissions.